ACLCA Webinar: ESG Investing and Life Cycle Thinking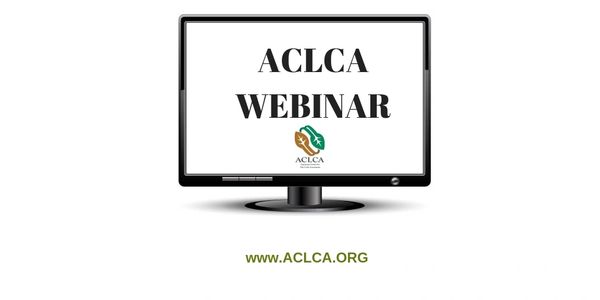 ACLCA Webinar: ESG Investing and Life Cycle Thinking
ESG Investing and Life Cycle Thinking
January 16, 2019
Speaker: Angela Fisher, LCACP, Aspire Sustainability 
REGISTER (Non-members must join ACLCA or Pay $75 to participate, details below)
Investors and governmental and nongovernmental organizations are pushing for increased transparency and disclosure of environmental, social and governance (ESG) factors.  Similarly, millennials are coming into money and want to invest it responsibly.  ESG investing is focused as much on return potential as on positive societal and environmental change. Impact investors are increasingly able to pressure companies to be more transparent about the sustainability of their supply chains and the environmental and societal impact of their production processes and products. Additionally, ESG factors have become a more important part of the investment process with a considerably increasing focus on sustainability. 
This webinar aims to shine a light on the growing expectations that investors are placing on organizations.  It will provide a glimpse into the world of ESG Investing and highlight what sustainability professionals need to know.  The goal is to discuss ways in which LCA and sustainability professionals can support their companies (and their investor relations teams) by sharing sustainability successes in public reports, proactively engaging in sustainability activities that investors will be requiring of companies in the future, and collaborating across functions to ensure that real, meaningful efforts are being taken by the company to drive towards a more sustainable, lower-risk future.
Angela Fisher is the co-founder of Aspire Sustainability – a purpose-driven LCA and sustainability consultancy.   Before Aspire, she spent nearly 13 years with General Electric developing its product sustainability program and crafting its Circular Economy and Eco-design programs.  Angela is a certified life cycle assessment professional (LCA CP), an International Society of Sustainability Professionals Sustainability Association (ISSP-SA), and a LEED Green Associate.  She received her graduate degree in environmental engineering from Penn State University.  She lives in beautiful Breckenridge, Colorado and when not sharing her passion for sustainability, she can be found actively enjoying the outdoors with her family and friends.
ACLCA hosts webinars that spotlight innovative approaches to accelerating the implementation, and building capacity and knowledge of environmental LCA.  
Over the course of a one-year term, ACLCA members have access webinars, archives and handouts for continued learning at their own pace. 
Not a member? Join today to gain access to this exclusive benefit.   Non-members wishing to register for a webinar are required to pay $75.00 for each webinar. 
Each webinar is approved for 1 Continuing Education Unit.