Creating web-based LCA tools using GaBi Envision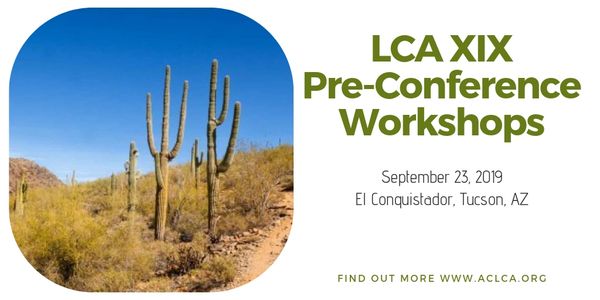 Creating web-based LCA tools using GaBi Envision
Creating web-based LCA tools using GaBi Envision 
11-12:30 AM 1.5 Hours (2 CEUs)
Instructor: Liila Woods
This course will discuss how to build and share LCA models over the web with non-LCA experts using the GaBi Envision software and GaBi i-report (interactive reporting) functionality. We'll show you how any GaBi LCA model can be made interactive using parameters and the i-report features.  We'll then demonstrate how you can share these models with your colleagues, customers, or other non-GaBi users.  We'll include our advice on which parts of your model such users should access, and which parts you will likely want to restrict.
We will cover the basics of how i-reports are created in GaBi before they are shared via GaBi Envision, play around with example tools for packaging, electronics, and chemicals, and discuss your specific applications. This class is ideal for both GaBi users who want to implement i-report features and non-GaBi users who are interested in web-based LCA tools. 
GaBi Envision is web-based software that provides access to detailed LCA results without simultaneously opening up the ability of the user to edit the underlying model.  This enables both non-experts to utilize results, and experts to use each-other's tools without exposing confidential portions.  We will share several examples of how this tool has been applied and discuss your ideas for additional uses.